4 Questions to Ask Your Foot Doctor
When faced with foot-related issues, seeking the expertise of a foot doctor, also known as a podiatrist, can provide effective solutions. Dr. Charles Baik, DPM at Tustin Podiatry Clinic specializes in diagnosing and treating conditions affecting the feet and ankles. Contact us today for more information or visit us online to appointment online. We are conveniently located at 17400 Irvine Blvd. Suite H, Tustin, CA.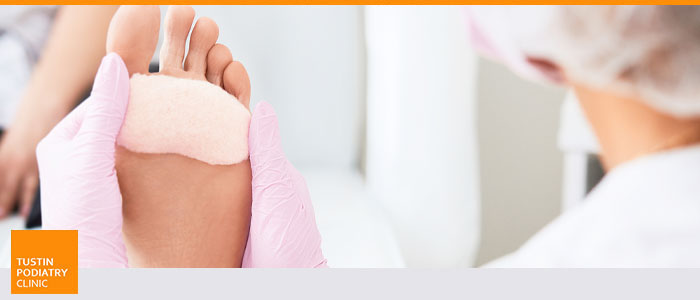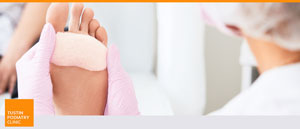 Table of Contents:
What can a foot doctor treat?
What are common foot disorders treated by a foot doctor?
Is it better to see a podiatrist or orthopedist for foot problems?
Where to find the top-rated foot doctor in Tustin CA?
Choosing the right foot doctor is crucial for maintaining the health and well-being of your feet. Whether you are seeking treatment for a specific foot condition or simply looking for preventative care, it is important to find a foot doctor who is qualified, experienced, and able to provide the level of care you need.
What can a foot doctor treat?

Foot doctors employ a variety of non-invasive treatment options to address common foot and ankle problems. One such option is physical therapy, which involves exercises aimed at strengthening the foot and ankle muscles. These exercises can improve stability, flexibility, and range of motion, ultimately reducing pain and preventing further injury. For instance, patients with plantar fasciitis may benefit from stretching exercises that target the plantar fascia, the thick band of tissue connecting the heel to the toes. In addition to physical therapy, foot doctors may recommend orthotic devices, such as shoe inserts or custom-made orthotics. These devices provide support, cushioning, and alignment correction, reducing stress on the feet and relieving pain. For individuals with flat feet or high arches, orthotics can help distribute pressure evenly across the foot, preventing discomfort and preventing the progression of conditions like plantar fasciitis or Achilles tendonitis. Furthermore, foot doctors may prescribe medications to alleviate pain and reduce inflammation. Nonsteroidal anti-inflammatory drugs (NSAIDs), such as ibuprofen, can provide temporary relief from foot pain caused by conditions like arthritis or tendonitis. Additionally, topical creams or ointments containing analgesics or anti-inflammatory agents may be recommended for localized pain relief.

When non-invasive treatments do not provide sufficient relief, foot doctors may turn to minimally invasive interventions. Corticosteroid injections are commonly used to reduce pain and inflammation in specific areas of the foot. These injections can provide temporary relief for conditions like bursitis, Morton's neuroma, or plantar fasciitis. By targeting the affected area directly, corticosteroid injections can provide faster, and more targeted relief compared to oral medications. Another minimally invasive treatment option offered by foot doctors is Extracorporeal Shockwave Therapy (ESWT). This non-invasive procedure involves delivering shockwaves to the affected area, stimulating the body's natural healing process. ESWT has shown promising results in treating chronic conditions like plantar fasciitis, Achilles tendonitis, and heel spurs. The therapy helps reduce pain, improve blood circulation, and promote tissue regeneration. Additionally, foot doctors may employ laser therapy for certain foot conditions. Laser therapy can effectively treat toenail fungus, eliminating the infection without the need for oral medications or topical creams. It can also be used to remove plantar warts, a common viral infection that causes painful growths on the soles of the feet.
What are common foot disorders treated by a foot doctor?

One of the most important factors to consider when choosing a foot doctor is their qualifications and expertise. It is crucial to inquire about their education and training background to ensure that they have received the necessary formal education and have completed the required training to practice as a foot doctor. Additionally, it is beneficial to inquire about any specializations or areas of expertise they may have. For example, some foot doctors may specialize in sports injuries or diabetic foot care. By choosing a foot doctor with expertise in your specific condition or concern, you can have confidence in their ability to provide effective treatment. Furthermore, it is important to consider their experience in treating specific foot conditions. Inquire about the number of patients they have treated with similar conditions and ask about their success rates. This will give you an idea of their level of experience and their ability to effectively diagnose and treat your foot condition.

The approach and treatment options offered by a foot doctor are also important considerations. Inquire about the methods and techniques they use in their practice. Some foot doctors may employ conservative or non-invasive treatment options before considering more invasive procedures. This can be particularly important for individuals who prefer to explore non-surgical options first. Additionally, it may be beneficial to consider if the foot doctor incorporates holistic or alternative approaches into their treatment plans. For example, some foot doctors may offer acupuncture or physical therapy as part of their treatment approach. By considering these factors, you can ensure that the foot doctor's approach aligns with your personal preferences and beliefs regarding healthcare.

Effective communication and patient care are essential qualities to look for in a foot doctor. It is important to find a foot doctor who is willing to listen to your concerns and questions. They should take the time to understand your symptoms, medical history, and lifestyle factors that may impact your foot health. Additionally, the foot doctor should be able to explain diagnoses and treatment plans in a clear and understandable manner. They should use language that is accessible to them and be willing to answer any questions they may have. Furthermore, it is important to consider the foot doctor's availability for follow-up appointments and ongoing care. A foot doctor who is accessible and responsive to your needs will ensure that you receive the necessary support and care throughout your treatment journey.
Is it better to see a podiatrist or orthopedist for foot problems?

If you have foot or ankle problems, the general guideline to follow is to consult a podiatrist first. On the other hand, if you have problems with other parts of your musculoskeletal system, you should see an orthopedic doctor.
While both specialists can treat foot and ankle conditions, it's best to seek help from a podiatrist if you have foot problems. Podiatrists have more specialized foot and ankle health skills and training. They also take care of the dermatology and biomechanics of the area, making them a better choice for treating foot problems.
Where to find the top-rated foot doctor in Tustin CA?

There is no need to look far, or to look at all! You have landed on the right page, as Tustin Podiatry Clinic offers foot treatments for common foot disorders and more. Contact us today to schedule a consultation appointment to learn more. We serve patients from Tustin CA, Irvine CA, Garden Grove CA, Orange CA, Anaheim CA, Costa Mesa CA, Lake Forest CA, and BEYOND.