6 Questions to Ask Your Podiatrist in Tustin, CA
Are you seeing a podiatrist soon, and you're wondering what to ask them about? There are a number of questions you could ask, so here at 6 questions to ask your podiatrist in Tustin, CA.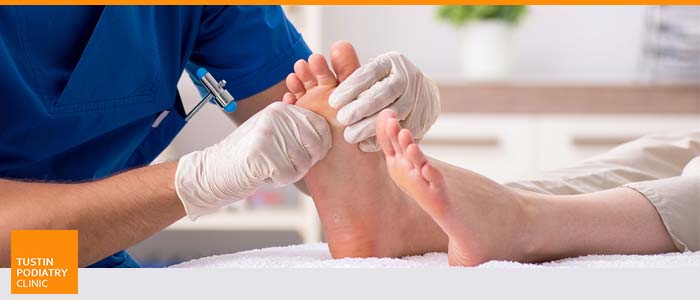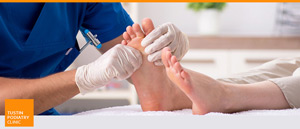 When you're going to see a podiatrist, you'll have the opportunity to ask him or her any questions on your mind. If you don't have any questions yet, then you really should come up with a few because it's just too good an opportunity to learn about how you can take better care of your feet. And when you take proper care of your feet and ankles, you ensure they can help bear weight for your knees, hips, back and other body parts. Here are 6 questions to ask your podiatrist in Tustin, CA.
1. What can you do for me today?
If you're going in for a simple condition, like calluses on your feet, then the doctor can simply remove them and treat the area. But you can also ask the doctor if he or she has any suggestions to help you avoid getting calluses in the first place. You could also have the doctor examine your feet and ankles to determine whether there are any other issues, like balance issues that could be affecting your entire posture.
2. What can you do for me for my long-term health?
A podiatrist can be there for you for only one visit, or for a lifetime, just as your primary physician is. For your long-term health, you should consider asking the doctor about preventative care for your feet and ankles. The doctor might suggest different shoes or some orthoses to help you with your balance and with bearing weight properly. The doctor can also provide you with care for chronic conditions, like feet-related symptoms for diabetics.
3. What conditions can podiatrists treat?
You might be surprised about the conditions a podiatrist can help you with. The doctor can provide treatment for plantar fasciitis for as long as you need it. Podiatrists can even help you with your nail health and treat issues like an ingrown toenail. Ask your podiatrist about any issues you've been having with your knees or hips, and the doctor might be able to trace the problem down to your ankles or feet.
4. Can a podiatrist treat a broken foot? What about severe sprains?
What if your child is injured in a sports game and has a sprained ankle or a broken foot? Is the podiatrist able to provide rehabilitation services and physical therapy? If you know these things beforehand, you'll be able to reach out to the podiatrist for help when you or a loved one needs it.
5. Do podiatrists take insurance?
Many podiatrists take insurance, but this isn't necessarily a given. Be sure to ask whether your visit and any future visits will be covered by your insurance. If so, then a podiatrist can be an affordable long-term healthcare provider and an important member of your healthcare team. Here at Tustin Podiatry Clinic, we will do our best to maximize your insurance reimbursement for covered procedures. Please see our Insurance page for further details.
6. Do I need a podiatrist or an orthopedist?
This is another important question to ask. These types of professionals have similar training, but different specializations. If you received an examination from the podiatrist, and if you're having issues with your knees and/or hips, then you could benefit from seeing an orthopedist too. Be sure to ask the podiatrist if you would benefit from seeing an orthopedist.
And there you have it: 6 important questions to ask your podiatrist! If you're looking for a podiatrist in Tustin CA, then we welcome you to Tustin Podiatry Clinic for a consultation. Please contact us at (714) 880-8054 to book an appointment with our podiatrist, Dr. Charles Baik, DPM.