Hammertoe Treatment at Tustin Podiatry Clinic
Hammertoe can be painful. Tustin Podiatry Clinic offers best hammertoe deformity treatment. Consult with the best podiatrist in Tustin, CA. Check our best specials and prices. Call us or schedule an appointment online! We are conveniently located at 17400 Irvine Blvd, Suite H Tustin, CA 92780.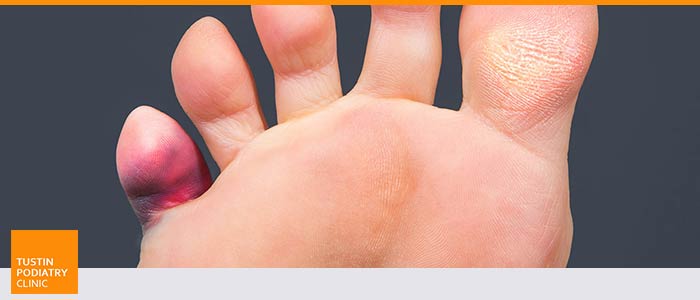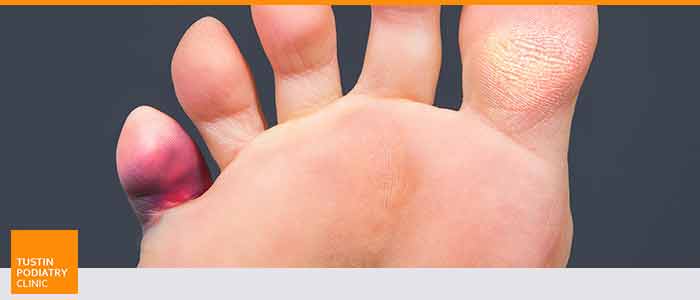 Table of Contents:
Diagnosis
Treatment
Without treatment
A hammer toe is a toe that is deformed, with the end of the toe bending downwards. It usually affects the second, third or fourth toe, and appears to look like a claw. A corn may form on the top of the toe, and a callus may form underneath it. It may be caused by a muscle imbalance or by poorly fitting shoes, when toes are unable to be fully extended. A flexible hammer toe can be manually straightened out while a rigid hammer toe cannot be pulled straight.
Diagnosis


A physical exam will confirm the presence of a hammer toe. An X-ray can show more about the patient's specific condition.

Treatment


Treating a hammer toe before it becomes "fixed" in position is essential. Orthotics, splints, or wearing shoes with roomy toe-boxes may help non-severe cases of hammer toe. In severe cases, surgery may be performed.

Without treatment


Pain and walking difficulty may increase, and a permanent deformity may occur. Repeated friction to the tip or the top of the toe can lead to wounds and infection.

Visit Tustin Podiatry Clinic for more information, Call us or schedule an appointment online for our experienced Foot Doctor! We serve patients from Tustin CA, Irvine CA, Garden Grove CA, Orange CA, Anaheim CA, Costa Mesa CA, and Lake Forest CA.