What Does a Podiatrist Treat?
You'll find a very capable podiatrist here at Tustin Podiatry Clinic who can help you with just about any issue associated with feet or ankles, and help to keep these body parts healthy so you won't have to think about them any more than you do. Get in touch with us today or keep reading to learn more about what a podiatrist can treat and do for you. Call us for more information or schedule an appointment online! We are conveniently located at 17400 Irvine Blvd. Suite H, Tustin, CA.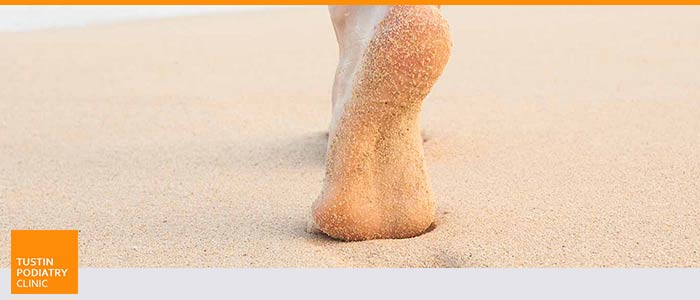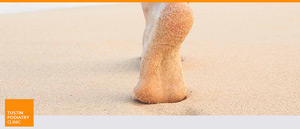 Table of Contents:
What treatments does a podiatrist offer?
Do you have a podiatrist near me?

Issues or disorders that occur as a result of injury, illness, or certain conditions like arthritis and diabetes can be treated by a podiatrist. Some of these conditions include:
Minor strains or sprains
Minor fractures
Fungal infections
Bacterial infections
Viral infections
Chronic venous insufficiency
Lymphedema
Warts
Ulcers
Bunions
Discoloration
And others
The goals of a podiatrist are to improve a patient's foot health, functionality, and mobility so he or she can have a healthier, more active, and better lifestyle! Sometimes this means providing continual care for a patient. For instance, our podiatrist here at Tustin Podiatry Clinic offers special services and ongoing care for diabetics because they are at a significant risk for developing serious issues with their feet. A podiatrist like ours is able to treat and even prevent these issues.
What treatments does a podiatrist offer?


Here at Tustin Podiatry Clinic, we're able to provide our patients with a great number of treatments and services, including the kind of diabetic care we mentioned above. Patients with structural issues or injuries like fractures, sprains, or strains can get the relief they need from our podiatrist. For instance, a brace can help a patient with a structural issue, arthritis, or a fracture. In some cases, the short-term use of a brace will be enough to help a patient, and in other cases, long-term use can provide ongoing support. Sometimes all a patient needs are simple lifestyle and home-care advice. Orthotic inserts can help many patients, including those with flat feet.

A patient with an infection can be treated with a simple topical cream or a prescription oral medication. Foot fungal infections are somewhat common and should be treated with laser treatment that uses simple, harmless light energy. Issues like bunions may require surgery, but before considering that as an option, a podiatrist will try his or her absolute best to treat the issue with the easiest method possible.

Do you have a podiatrist near me?


Yes, we do! At Tustin Podiatry Clinic, Dr. Charles Baik is our podiatrist. You can be very confident in his capabilities. He regularly receives praise and great reviews from his patients.

The office of Dr. Charles Baik is located over at 17400 Irvine Blvd. Suite H, Tustin, CA. and the doctor would be happy to see you for an appointment or consultation. To book one with him, call his office today. We can take your call anytime during standard work hours, or you can book your appointment online. Contact us today for the finest care you can get from a podiatrist. We look forward to hearing from you soon! We serve patients from Tustin CA, Irvine CA, Garden Grove CA, Orange CA, Anaheim CA, Costa Mesa CA, and Lake Forest CA.