Diabetic Foot Treatment at Tustin Podiatry Clinic
If You Suffer from Diabetic Foot Related Issues, Dr. Charles Baik at Tustin Podiatry Clinic offer diabetic foot treatment to help relieve your pain. Call us for more information or schedule an appointment online! We are conveniently located at 17400 Irvine Blvd, Suite H, Tustin, CA 92780.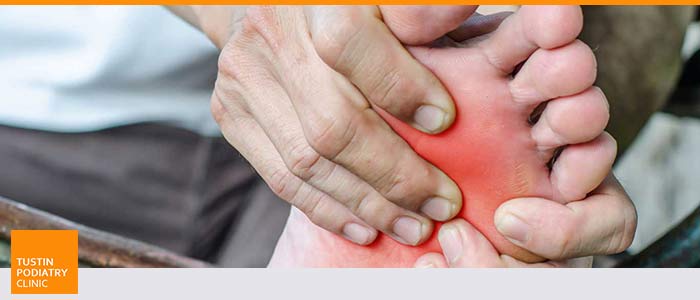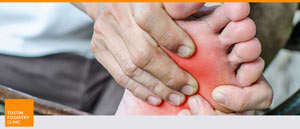 Table of Contents:
Diabetes is a prevalent disease
Diabetes affects the feet
Diabetes pitfalls/complications are preventable

One of the key groups of people we love to educate are the ones with diabetes because:
Diabetes is a prevalent disease


• As of 2017, more than 100 million adults are now living with diabetes or prediabetes. As of 2015, 30.3 million Americans – 9.4 percent of the U.S. population –have diabetes. Another 84.1 million have prediabetes, a condition that if not treated often leads to type 2 diabetes within five years.

Diabetes affects the feet


• A foot ulcer is the initial event in more than 85% of major amputations that are performed on people with diabetes

• Throughout the world, it's estimated that every 30 seconds one leg is amputated due to diabetes

Diabetes pitfalls/complications are preventable


• The risk of amputation may be decreased by up to 75% if a team specializing in the care of diabetic foot ulcers is involved. This team may consist of specialists in wound care, podiatry, infectious disease, and vascular specialists.

• Up to 50% of diabetic foot ulcer cases can be prevented with appropriate education focused on teaching people with diabetes how to care for their feet.

If you have diabetes, we recommend at the very least an initial evaluation and consultation for proper education about foot care. For follow ups, we recommend annually for those without any current complications or more frequent follow ups for those with complications. We serve patients from Tustin CA, Irvine CA, Garden Grove CA, Orange CA, Anaheim CA, Costa Mesa CA, and Lake Forest CA.