Little STEPS® Foot Orthotics Questions and Answers
If you are looking into foot orthotics for your child, look no further than Tustin Podiatry and the little STEPS® foot orthotics. These prescription-based orthotics will help your child be able to go about their daily life without the struggles they previously dealt with. Call us for more information or schedule an appointment online! We are conveniently located at 17400 Irvine Blvd Suite H, Tustin, CA 92780.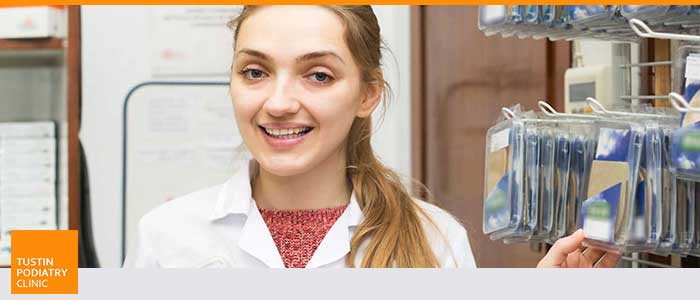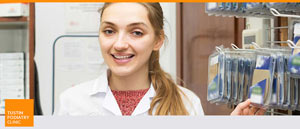 Table of Contents:
What is orthotics and when are they prescribed?
How does orthotics work?
What steps are needed for my child to get a foot orthotic?
How long does the process take?
What is orthotics and when are they prescribed?


Orthotics are known as a created shoe or heel insert that a podiatrist prescribes which are either custom-made or prescription-based tailored to your individual needs. They help with a wide array of issues including to treat feet, leg or back problems.

Children with flat feet and other foot problems often have difficulty walking, running, or playing sports due to pain and/or impaired coordination. littleSTEPS® products are specifically designed for kids to deliver a prescription-based correction, the closest you will find to custom! littleSTEPS® are composed of a unique blend of thermoplastic materials specifically chosen for kids to provide optimal strength and support to resist twist and torsion, yet soft enough for optimum comfort -with a non-skid soft edge feel.

Orthotics little STEPS®:

• Support flat feet and improve posture
• Control heel pain/Sever's disease
• Help reduce growing pains
• Help treat toe-walking
• Improve low muscle tone and strength

Orthotics are prescribed to children when they are diagnosed with any conditions that may cause issues with their walking, running or playing. By seeing a pediatrician like Tustin Podiatry, you are able to have your child get the proper diagnosis they need faster, and on their way to prescription-based orthotics designed specifically for them and their needs.

How does orthotics work?


Orthotics are one part of a treatment regimen plan for kids' foot and ankle concerns. Depending on the severity of the child's issue, orthotics might be used in conjunction with other treatment options.

Orthotics are an additional support and cushion for the key areas of your feet like the ball or heel of your foot. They are custom or prescription-based to the individual's footwear needs.

What steps are needed for my child to get a foot orthotic?


Before the age of 6, most children are considered flat-footed, as they are still developing muscles that form the arch in the foot and add structure. It's recommended if your child is under the age of 6, to let them continue growing and developing, as their bodies are still developing in that area.

However, after the age of 6, if your child's feet are still having issues, it's time to get the child's foot arch checked out by a podiatrist like Tustin Podiatry.

Some of the common areas that can be affected in the feet within children and that should be consistently looked out for are:

1. General pain in the feet and ankles
2. Ankles that are turning too far inwards
3. Pain between the heel and toes
4. Difficulty walking or not doing activities

If your child is exhibiting any of these signs, it's best to have a podiatrist check them out and rule out any underlying causes, as their feet are very important to their overall development.

We invite you to schedule an appointment with us to review your child's developmental growth in their feet and examine their feet more closely to see if they would benefit from little STEPS® Foot Orthotics.

How long does the process take?


This will depend on the outcome of your child's exam with our podiatrist. If it turns out your child will need little STEPS® Foot Orthotics, our podiatrist will measure and find out the exact size your child will need for their orthotics, and put an order in for you.

Depending on several factors, the orthotics can take anywhere from a few days to a few weeks to arrive, as they are ordered from little STEPS® manufacturers themselves. Upon arrival, our podiatrist will have you come back into the clinic so we can make sure the little STEPS® Foot Orthotics fits correctly, and answer any questions you may have about these specific shoe insoles.

If you are interested in little STEPS® Foot Orthotics for your child, book an appointment today. We are available by appointment only Monday to Thursday from 9:00 AM to 5:30 PM and Friday from 9:00 AM to 3:30 PM. We are located at 17400 Irvine Blvd Suite H Tustin, CA 92780. We serve patients from Tustin CA, Irvine CA, Garden Grove CA, Orange CA, Anaheim CA, Costa Mesa CA, and Lake Forest CA.