Masking Guidance at Tustin Podiatry Clinic
Masking Guidance Effective April 3, 2023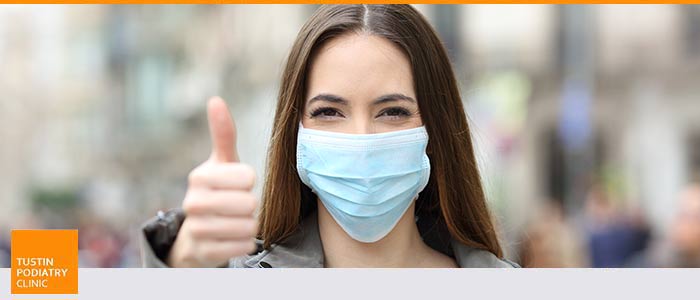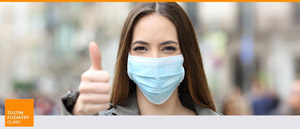 The purpose of this memo is to share the most current guidelines as well as recent changes in our masking protocols beginning April 3, 2023. Please read carefully as some masking remains required.
We will still be living with the SARS-COV-2 virus; however, our circumstances have improved. Our knowledge about the virus and our ability to keep ourselves safe from becoming infected is now enhanced. The risk of death and serious disease is now reduced by widely available, safe and effective vaccines and for those who are infected, oral medications can reduce disease progression.
Because of the improved circumstances, California's COVID-19 State of Emergency ended on February 28 and the federal Public Health Emergency (PHE) for COVID-19 is expected to end on May 11, 2023. At this time, Tustin Podiatry Clinic is pleased to announce the revisions to our masking protocols. 
Effective on Monday, April 3, 2023 
General Masking will no longer be required for patients, visitors and health care staff throughout the facility. See exceptions listed below.
Per CDPH "Guidance for the Use of Face Mask March 3, 2023"
Tustin Podiatry Clinic reserves the right to re-implement masking should there become a high community spread and impact on the healthcare system because of COVID-19 or if local or state public health guidance changes. Individuals may choose to continue to wear masks at their own discretion.

Masks will be required for
Those with respiratory symptoms (e.g., cough, runny nose, and/or sore throat)
Those with recent COVID infections returning to work between 5-10 days of testing positive and/or start of symptoms. 
Those who had a significant exposure to someone who has tested positive for COVID-19 are required to wear a mask for 10 days.