EPAT and Shockwave Therapy Specialist in Tustin CA
EPAT and shockwave therapy is an effective treatments for chronic plantar fasciitis & heel pain. If you are interested in this therapy or other treatments we have to offer for chronic heel pain, then contact us today at Tustin Podiatry Clinic or schedule an appointment online! We are conveniently located at 17400 Irvine Blvd Suite H Tustin, CA 92780.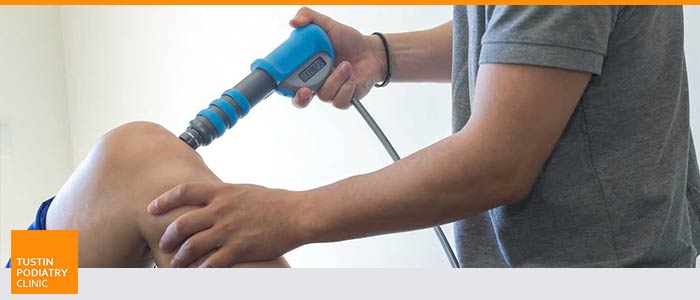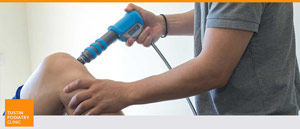 Table of Contents:
EPAT treats the root of your pain non-invasively
EPAT benefits
Where does it hurt?

According to clinical trials, diabetic foot complications are a common and costly problem. Excessive plantar pressures due to foot deformities and/or limited ankle dorsiflexion, especially in the presence of peripheral neuropathy, can predispose subjects with diabetes to diabetic foot ulcers. Achilles tendon lengthening surgery has been shown to delay or prevent recurrence of diabetic foot ulcers.
Studies have shown that Shockwave Therapy (EPAT – Extracorporeal Pulse Activation Technology) was effective in treating subjects with chronic heel pain and Achilles tendonitis with no serious side effects. EPAT, therefore, may allow diabetic patients with ankle equines to perform more effective stretching exercises and may prevent the recurrence of diabetic foot ulcers.
"Source: Clinical Trials"
EPAT treats the root of your pain non-invasively


There's a better way. EPAT, sometimes referred to as ESWT or shock wave, is an evidence-based treatment that gets to the root of your pain, facilitating healing and accelerating your recovery. EPAT improves your body's regenerative potential, rather than further damaging an area that has degenerated because of poor blood flow, tissue injury, overuse or weakness.

In as few as 3 to 5 weekly 7 to 10-minute sessions in your doctor's office, you'll be on a faster, easier path to feeling better — and back to the activities you love. No risk. No downtime. No surgery, scarring or anesthesia. And extremely high patient satisfaction — more than 80%!

To further increase the efficacy of EPAT, many physicians will also combine EPAT technology with additional non-invasive solutions like platelet-rich plasma (PRP) therapy and ultrasound imaging. Be sure to ask your physician about his or her treatment approach.
EPAT benefits


• Non-invasive
• No anesthesia required
• No risk of infection
• No scarring
• No downtime
• Over 80% patient satisfaction
• Cost effective Faster, easier healing
Where does it hurt?


• Foot and Ankle
• Lower Leg
• Thigh and Knee
• Pelvis and Hip
• Back
• Forearm, Wrist and Hand
• Upper Arm and Elbow
• Shoulder
• Neck
• Trigger Points

Ask Dr. Baik about Extracorporeal Pulse Activation Technology (EPAT®). EPAT® is an innovative, non-invasive way to treat pain. It is based on a unique set of pressure waves that stimulate the metabolism, enhance blood circulation, and accelerate the healing process. Damaged tissue gradually regenerates and eventually heals. As an alternative to surgery, the procedure includes 3-5 in-office sessions approximately 5-10 minutes each at weekly intervals. We serve patients from Tustin CA, Irvine CA, Garden Grove CA, Orange CA, Anaheim CA, Costa Mesa CA, and Lake Forest CA.

Source: Shockwave