Sports Podiatrist in Tustin, CA
Have you been injured while playing sports or working out at the gym? Our board-certified podiatric specialist Dr. Charles Baik can help you heal and get back to playing the sports you love. Contact us today at Tustin Podiatry Clinic for more information or schedule an appointment online. We are conveniently located at 17400 Irvine Blvd. Suite H, Tustin, CA.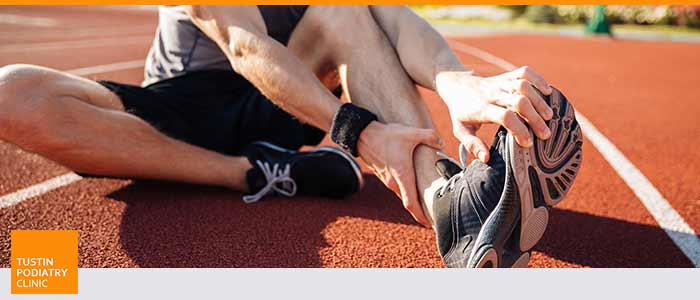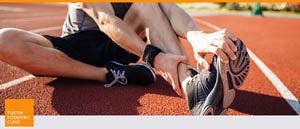 Table of Contents:
Whom should I see for a sports injury?
What do sports podiatrist treat?
What are the top 10 sports injuries?
What do you use to help heal sports injuries?
Sports are one of the most common past times, whether we're playing or watching. For those of us who play, injuries are a common occurrence in sports. Thankfully, there are many professionals who are experienced in treating these injuries, and there are a whole host of different treatments available.
Whom should I see for a sports injury?


One of the biggest fears that athletes or people who live active lifestyles have is sustaining an injury that can limit their mobility for long periods of time. But anytime you step onto a field or enter a gym, the risk of injury is there. The question is if you sustain an injury, how do you recover? The first step is getting an accurate diagnosis. To do so, it's important that you choose the right doctor for the job.

A physician with significant specialized training in both the treatment and prevention of illness and injury is considered to be a sports injury specialist. The sports podiatrist helps patients maximize function and minimize disability and time away from sports, work, or school.

After a diagnosis is made, it is important to find a doctor that can help you put together a treatment plan that's right for you. Sports podiatrists are known for developing customized treatment plans and listening to the patient's needs.

What do sports podiatrists treat?


A sports medicine specialist is more than just a doctor that offers specialized diagnoses and treatments for your sports injuries. Find out if a sports podiatrist is the correct choice for your active lifestyle, from enhanced performance to specialized injury treatment.

Below is a list of injuries that sports medicine specialists treat:

• Acute injuries like ankle sprains, muscle strains, knee and shoulder injuries, and fractures.
• Overuse injuries like rotator cuff injuries, tendonitis, and stress fractures.
• Concussions and other head injuries.
• Athletes with chronic or acute illness

What are the top 10 sports injuries?


Our sports podiatrist diagnose and treat a variety of injuries and conditions.

• Knee injuries and disorders
• Shoulder injuries and disorders
• Medial or lateral epicondylitis (also called tennis elbow or golf elbow)
• Strained hamstring
• Sciatica
• Shin splints
• Pulled groin
• Concussion
• Anterior cruciate ligament (ACL) sprain or tear
• Strained hip flexor

What do you use to help heal sports injuries?


Acute and chronic injuries are very different and therefore will have different treatment options. The one thing you should do is immediately stop doing the exercise or sport which is the cause of your injury until you have received adequate treatment. The treatment we offer at Tustin Podiatry Clinic is CAM walker, laser therapy, ankle brace, physical therapy, amnion injections, EPAT and shockwave therapy, and many other effective treatments. 
 
If you or someone you know has recently sustained a sports injury, we are here to help! At Tustin Podiatry Clinic, we have the tools and expertise to help you on the road to recovery! Contact our office today to get in touch with a specialist. To book an appointment, call us or visit us online! We Serve Patients from Tustin CA, Irvine CA, Garden Grove CA, Orange CA, Anaheim CA, Costa Mesa CA, and Lake Forest CA.