MLS Laser Therapy Specialist in Tustin, CA
At Tustin Podiatry Clinic, we offer MLS laser therapy for a variety of conditions including arthritis & bursitis pain, sports injuries, sprains & strains, heel pain & more. Please contact us for more information or schedule an appointment online! We are conveniently located at 17400 Irvine Blvd, Suite H Tustin, CA 92780.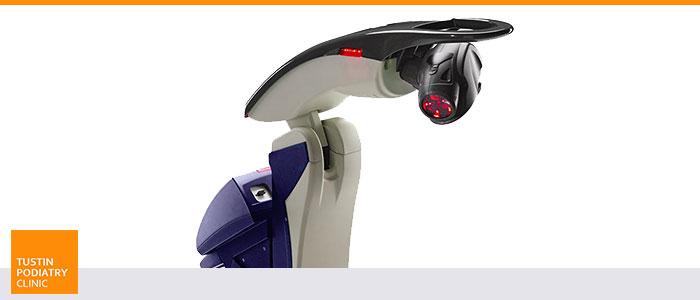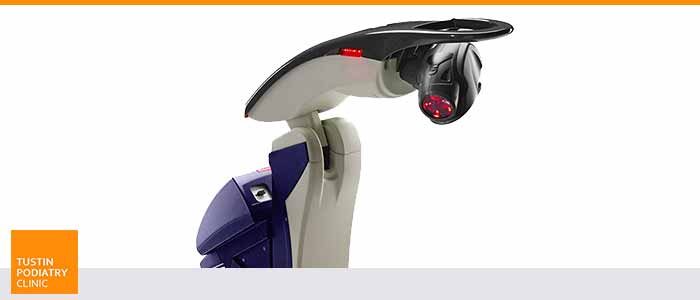 Table of Contents:
What is MLS laser therapy?
Is it FDA approved?
What areas can MLS® laser therapy treats?
What are the benefits of MLS® laser therapy?
What is MLS laser therapy?


MLS Laser Therapy is a new therapy that uses light to promote healing, reduce pain and help repair tissue on a cellular level. This particular method of laser therapy is more effective than traditional diode lasers, which are not able to help with inflammation and healing within a short period of time. The patented technology is able to use a pulse method which stimulates blood flow and helps with fluid build-up. The other half deals with pain and superficial lesions.

MLS is being embraced by a number of physicians, all over the country. Positive feedback from patients has helped make this service more known in the medical community.

Is it FDA-approved?


Laser therapy has been cleared by the FDA and proven successful as evidenced by extensive and credible studies conducted in our country's finest institutions including Harvard University. We are proud to be on the medical technological forefront by offering MLS Laser Therapy. We have invested in the very best technology as a key component of our continuing quest to offer the finest in health care.

What areas can MLS® laser therapy treat?


• Tendon and ligament injuries
• Soft tissue injuries
• Muscle strains and tears
• Sore muscles and joints
• Degenerative joint conditions
• Neurological pain
• Chronic non-healing wounds
• General Pain
• Musculoskeletal disorders
• Pre and post-surgical treatment
• Anti-inflammation applications
• Specific neurological conditions
• Arthritis
• Bursitis
• Sports injuries
• Repetitive motion injuries
• Plantar fasciitis
• Tendonitis
• Bruising

What are the benefits of MLS® laser therapy?


• Rapid relief of pain
• Strong anti-inflammatory effect
• Timely healing of sprains and strains
• Rapid recovery of the structural integrity of the injured region
• Rapid resolution of swollen areas
• Immediate improvement of local blood circulation
• Rapid repair of superficial injuries, such as wounds and ulcers
• Non-Surgical Treatment

MLS Laser Therapy is an effective, and very affordable non-invasive way to manage pain, inflammation, and a number of other health conditions, without the need for painful injections, medications, or surgeries. The MLS Laser Therapy procedure is not currently covered by insurance, but please call our office for more details on the procedure and payments. We serve patients from Tustin CA, Irvine CA, Garden Grove CA, Orange CA, Anaheim CA, Costa Mesa CA, and Lake Forest CA.