Heel Pain Treatment Questions and Answers
If Heel Pain left Untreated can Cause a Lot of Trouble. Visit Tustin Podiatry Clinic, Our Experienced Podiatrists Can Help You to Treat Your Heel Pain! Simply Call Us Today or Request an Appointment Online. We are Conveniently Located at 17400 Irvine Blvd. Suite H, Tustin, CA.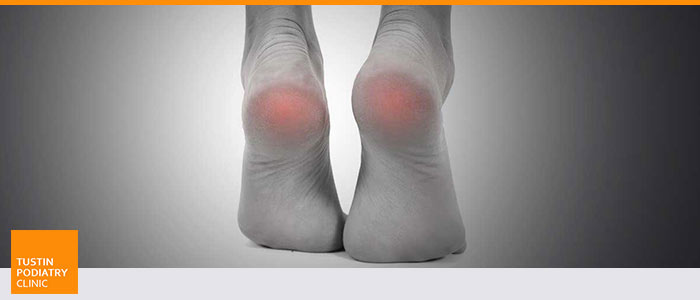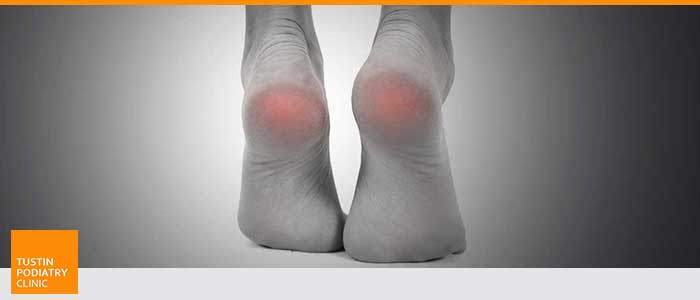 Millions of people across the world suffer daily with pain in their heels that makes it difficult to walk, run, and participate in social activities. At Tustin Podiatry Clinic, we proudly offer effective, comprehensive heel pain treatments that can eradicate your discomfort, so you can make the most of every day. You deserve to be able to participate in all of the daily activities that make your life complete, so let our experienced podiatrists help you relieve your chronic heel pain, so you can enjoy your life to the fullest extent possible.
What is plantar fasciitis?
Plantar fasciitis is a painful condition that manifests in the heels. Plantar fasciitis is a very common pain condition caused when too much pressure is applied to the foot. People with flat feet, high arches, tight calf muscles, and those who participate often in high-impact activities are all at a higher risk for developing this condition. Thankfully, patients with plantar fasciitis have a wide range of treatment options that can help them reduce or eliminate their pain.
How does MLS laser therapy treat foot pain?
Multiwave Lock System (MLS) laser therapy is an effective treatment method for reducing inflammation and related pain. The energy emitted by the MLS laser system can penetrate deep beneath the surface of the skin to repair soft tissue. MLS lasers are especially helpful for patients seeking to address chronic pain conditions because they can penetrate more deeply than other types of lasers and are able to spread over a wider area at once. MLS laser therapy has been proven effective for treating Achilles tendinitis, plantar fasciitis, and other foot ailments that can result in chronic discomfort.
What is Extracorporeal Pulse Activation Technology (EPAT)?
Extracorporeal Pulse Activation Technology (EPAT) is also sometimes referred to as shockwave therapy. This non-invasive treatment method is an exceptional choice for patients seeking to improve their pain symptoms without downtime, anesthesia, or infection risk. EPAT harnesses the power of targeted pressure waves that can stimulate injured tissue to relieve pain, improve circulation, and accelerate healing. Shockwave therapy takes approximately 10 minutes per session and can provide patients with effective pain relief that lasts after 3-5 treatments. EPAT can address heel pain that is the result of injury or overuse and help you walk, stand, and run more comfortably.
How can orthotic inserts help my heel pain?
For some patients suffering from heel pain, custom-made orthotics can help improve alignment issues that may be exacerbating or causing your discomfort. Orthotic inserts can help provide support for some conditions that can lead to heel pain. Patients with high arches or flat feet, especially, may benefit from orthotic inserts designed specifically for their unique anatomy. At Tustin Podiatry Clinic, an experienced doctor can look at your feet and determine whether orthotic inserts could be useful for helping you avoid heel pain in your daily life. We understand that your feet as are unique as the rest of you, and you deserve a foot doctor who will provide you with the personalized care you need and deserve.
If you are struggling with heel pain in the Tustin, CA area and require the help of an experienced podiatrist to effectively address your symptoms, contact Tustin Podiatry Clinic today to schedule a consultation. We offer MLS laser treatments, shockwave therapy, and other therapeutic treatments that can improve the alignment of your feet and reduce the chronic pain you suffer from, so you can live your life free from heel pain, whether you are walking, running, or dancing. We serve patients from Tustin CA, Irvine CA, Garden Grove CA, Orange CA, Anaheim CA, Costa Mesa CA, and Lake Forest CA.