What Causes Ganglion Cyst in Foot?
A ganglion cyst is a non-malignant lump that contains a jelly-like substance. Most are harmless, although they can be painful, especially on the foot. Although the accurate reason for ganglion cysts is not known, they may develop as a result of trauma, whether a single incident or repeated microtrauma. Dr. Charles Baik, DPM, and experienced staff offer comprehensive treatment options to remove ganglion cysts at Tustin Podiatry Clinic. Please contact us today for more information or to schedule an appointment online. We are conveniently located at 17400 Irvine Blvd. Suite H, Tustin, CA.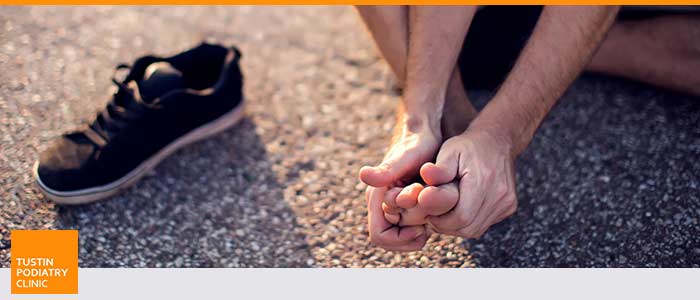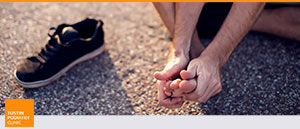 Table of Contents:
What causes ganglion cyst foot?
What happens if a ganglion cyst is left untreated?
How long do ganglion cysts last on foot?
When should I worry about a ganglion cyst?
Ganglion cysts are lumps that develop along joints or tendons on the wrists and hands. These are noncancerous. At times, they can occur in the feet and ankles. Ganglion cysts are round or oval and filled with a jelly-like fluid. Small ganglion cysts are about the size of a pea and larger cysts can be an inch in diameter. These cysts can be quite painful if they press on a nerve. They can also interfere with the movement of the hand or foot.

If you have a ganglion cyst that is causing problems, your doctor may recommend draining the cysts with a needle. These cysts can also be removed surgically. If you have no symptoms from one of these cysts, no treatment is needed. They can go away without treatment.

There are factors that can increase the chance of developing a ganglion cyst. Women are more likely to get these. Athletes who have repeated stress on their joints in the hands and feet have an increased chance. If you are between 20 and 40 years old the chances increase. People who have osteoarthritis are also more prone to developing ganglion cysts near the joints that are affected. If you have had joint or tendon injuries in the past, you are more prone to getting ganglion cysts.
What causes ganglion cyst foot?


It is not understood what causes ganglion cysts to develop. They grow out of a joint or from the lining of a tendon. They look like small water balloons on a stick and seem to occur when the tissue around the joint bulges out of place. The inside of the cyst has a jelly-like fluid that is similar to that found around tendons and in joints.
What happens if a ganglion cyst is left untreated?


If a ganglion cyst is left untreated, complications can arise. The most common problem is infection. Sometimes the cysts can fill with bacteria and become an abscess. This abscess can burst and lead to blood poisoning.
How long do ganglion cysts last on foot?


Most ganglion cysts will go away without treatment. Some will reappear after they have been treated. Ganglion cysts can last for a long time, up to 18 months in some cases. If it isn't causing pain, your doctor may recommend that you keep an eye on it and wait to see if it will go away on its own.
When should I worry about a ganglion cyst?


Ganglion cysts will look and feel like a smooth bubble or lump under the skin. They are made up of a fluid called synovial fluid which is the fluid that surrounds tendons and joints. The synovial fluid lubricates and cushions during movement. Most of the time you won't need to worry about ganglion cysts. However, if your cyst is causing pain or limiting your range of motion in the joint you will want to seek treatment. There are two main treatment options for ganglion cysts, draining the fluid with a needle and syringe or removing the cyst surgically.

It is strongly recommended that you don't try to do this on your own. Draining the cysts by piercing them can lead to a serious infection. Breaking them open by hitting them with a hard object (an old method of treating them) can also lead to an infection.

Tustin Podiatry has an experienced staff and podiatrists who can treat a wide variety of foot and ankle problems. They are knowledgeable in the treatment of ganglion cysts and other disorders of the feet. Please call to find out how we can help you with these or any other foot cancer that you may have. You can also use the online scheduling service for your convenience. We serve patients from Tustin CA, Irvine CA, Garden Grove CA, Orange CA, Anaheim CA, Costa Mesa CA, and Lake Forest CA.