Orange County Foot Doctor Q&A
Foot doctors provide a wide range of medical care for problems of the foot, ankle, and lower leg. Get your health on the right foot today! Trust the experienced professionals at Tustin Podiatry Clinic. Call us today or visit us online to book an appointment. We are Conveniently Located at 17400 Irvine Blvd. Suite H, Tustin, CA.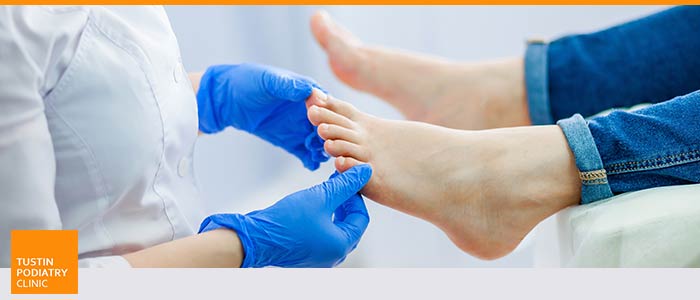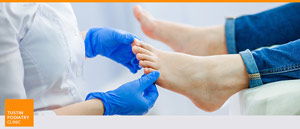 Table of Contents:
Who is a foot doctor?
What is the major cause of foot problems?
What common kind of foot problems are there?
What are the benefits of visiting a foot doctor?
Who is a foot doctor?


Patients with issues relating to their legs or feet go to podiatrists for help. In addition to treating injuries, podiatrists can treat complications associated with ongoing health conditions, like diabetes. Surgery, bone resetting, drug prescribing, and lab tests are some of the services podiatrists provide. They often collaborate with other specialists when dealing with foot or lower leg problems.
 
A podiatrist attends podiatry school for four years after college. There they study how muscles, nerves, and bones interact and dictate movement. A foot specialist also studies conditions such as illness and injury that can affect your feet. There are various options for diagnosing, treating, and even repairing foot problems with surgery. Podiatry students work in hospitals for three years after graduating from podiatry school.
 
Prospective podiatrists use this period of residency to gain hands-on experience in the diagnosis and treatment of foot problems. Many podiatrists will be capable of performing a wide range of medical procedures such as surgeries while in other cases podiatrists will work with surgeons, anesthesiologists, pediatricians, and infectious disease specialists to afford patients the most comprehensive treatment available.

What is the major cause of foot problems?


Foot problems come in many different types, and there are many reasons for them. Foot pain is commonly caused by improper foot function. Foot problems can sometimes be caused or worsened by poorly fitting shoes. When shoes provide quality support and are properly fitted, irritation to the skin and foot joints can be minimized or prevented.
 
Toes, heels, tendons, joints, nerves, and ligaments are all affected areas commonly affected by foot problems. Injuries and several types of underlying conditions can also lead to foot problems. As individuals age, they become increasingly susceptible to foot problems caused by regular wear and tear.

What common kind of foot problems are there?


A variety of foot problems can be caused by day-to-day life, injury, or underlying conditions. Some include:
 
Humid, warm environments can cause an athlete's foot, a fungal infection. Toenails and the bottom of the feet are often affected; however, athletes' feet can also affect other parts of the body. It typically develops between the toes, but it can spread to the toenails and bottom of the feet. Blisters, calling, burning, and itching are common symptoms of an athlete's foot.
 
Bunions are swollen bumps that develop between the big toe and the foot. Bunions become larger and more painful as they swell. Shoes that are too narrow or too tight can cause bunions. Pressure from bunions can alter the alignment of the big toe and other toes in extreme cases. In some cases, bunions need to be surgically removed.
 
A callus or corn is a raised patch of dead skin that feels rough or thick. Corns develop on the top of the foot while calluses develop on the bottom. Most dead skin can be shaved away by a doctor, but if the calluses or corns persist, cortisone injections or surgery may be necessary.
 
A claw or hammer toe occurs when toe joints do not bend normally, causing toes to bend or curl toward the ground. Nerve damage can be caused by a variety of diseases, including diabetes, resulting in claw toes. It is possible to suffer permanent deformities as a result of claw and hammer toe.

What are the benefits of visiting a foot doctor?


A podiatrist is an expert in matters related to the feet. A podiatrist can provide patients with extensive knowledge and specifically tailored long-term advice not only on how to manage their condition but also on preventative steps and lifestyle changes to prevent it from recurring. Due to their extensive knowledge of the foot, podiatrists take a specialized approach to diagnosis and treatment.
 
Besides providing highly specialized foot care, Tustin Podiatry Clinic offers patients the information and guidance needed to maintain their foot health for the long term. We Serve Patients from Tustin CA, Irvine CA, Garden Grove CA, Orange CA, Anaheim CA, Costa Mesa CA, and Lake Forest CA.