Foot Clinic Questions and Answers
If you are dealing with any foot or ankle related issues that may be causing your pain or hindering your daily life, contact Tustin Podiatry Clinic today! Our experienced podiatrists will be able to help you get back on your feet without pain faster. Call us for more information or schedule an appointment online. We are conveniently located at 17400 Irvine Blvd. Suite H, Tustin, CA.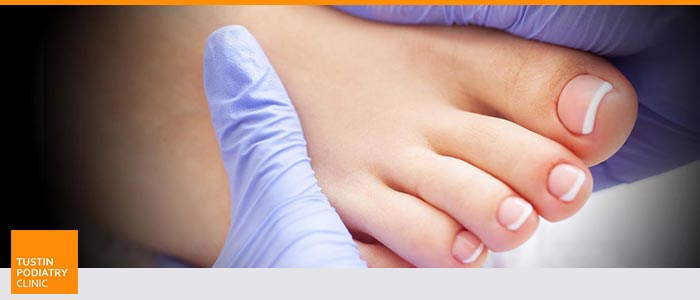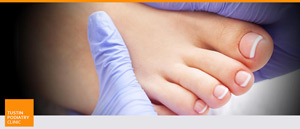 Table of Contents:
Where do I go for foot problems?
What conditions can be treated at a foot clinic?
When to visit a foot clinic?
What will a podiatrist do on my first visit?

Where do I go for foot problems?


If you are noticing issues involving your feet or ankles that could have been a cause from a sports injury, arthritis, joint pain or skin problems, your best option will be to visit a podiatrist.

A podiatrist is a specialist who diagnoses, manages and treats almost all symptoms that may involve the ankle or foot. If you are experiencing foot issues, a podiatrist is the best option for you, as they specialize in the area of feet and ankles.

What conditions can be treated at a foot clinic?


Podiatrists are able to treat injuries as well as complications from ongoing health problems like diabetes. Not only can they treat foot and ankle problems, they also can-do surgery to help reset broken bones, prescribe drugs and order any lab tests or x-rays they may need done on your feet and ankles in order to properly diagnose your issue(s).

Podiatrists can treat many foot and ankle conditions including:

• Fractures
• Sprains
• Bunions
• Hammertoes
• Nail disorders
• Diabetes Related Foot Conditions
• Arthritis
• Growing Pains
• Heel Pain
• Morton's Neuroma
• Plantar Fasciitis

When to visit a foot clinic?


Your feet take care of you and do a lot of work in a day. Feet are a complex structure made up of bones, tendons and ligaments that work together to keep you moving day-to-day.

It's best to visit a foot clinic if you are starting to notice the following:

• Foot pain
• Thick or discolored toenails
• Cracks or cuts in the skin
• Growths that look like warts
• Scaling or peeling on the soles of your feet

What will a podiatrist do on my first visit?


Your first initial visit to see a podiatrist will be a lot like seeing your primary care doctor. Your podiatrist will ask questions about your medical history, any medications you are on or were previously on as well as any surgeries you may have had. This is done to complete your record for their office, and so they know exactly the extent of what has happened previously before you came to see them for your foot or ankle problems.

Once that is completed, the podiatrist will have a look at how you walk and stand, as well as check the range of motions in your joints, and see how your current shoes are fitting.

During the first visit, this is when podiatrists can easily treat issues like bunions, ingrown toenails, heel and lower back pain, circulation in your feet if you have diabetes and any foot deformities. Your podiatrist may also suggest foot orthotics, padding or physical therapy to help treat any issues you are experiencing.

Some issues may need the use of tools like syringes for pain medication and nail splitters or nail anvil to remove any ingrown toenails. Scalpels may also be needed to cut into the skin around the toenail to remove any corns or calluses that have formed. As well, if you have plantar warts, podiatrists will use equipment like cryotherapy which is liquid nitrogen to freeze off your plantar warts.

Podiatrists are able to offer relief from many foot and ankle issues on the first visit, unless it's more complex and you need to come in for additional visits. Stop living with pain from your feet, ankles and lower back and visit a podiatrist today to get a diagnosis and help with your foot and ankle issues.

Tustin Podiatry is open by appointment only Monday to Thursday from 9:00 AM to 5:30 PM and Friday from 9:00 AM to 3:30 PM, call us now or simply schedule an appointment online today! We are located off of the Costa Mesa Freeway at 17400 Irvine Blvd Suite H Tustin, CA 92780. We serve patients from Tustin CA, Irvine CA, Garden Grove CA, Orange CA, Anaheim CA, Costa Mesa CA, and Lake Forest CA.