Amnion Injections Questions and Answers
Sometimes routine treatments for pain and inflammation fail to get the job done. In such situations, the only alternatives that patients are often given are surgery or steroid injections, neither of which are necessarily ideal choices. However, it can sometimes help to have a third option to weigh the pros and cons against the other two. Here at Tustin Podiatry Clinic, our board-certified podiatrists are proud to offer an innovative and effective alternative to steroid injections and surgery, namely, amnion injections! If you are dealing with pain or inflammation, we would love to see you for a consultation to find out if amnion injections are right for you. Call us for more information. We serve patients from Tustin CA, North Tustin CA, Santa Ana CA, Orange CA, Villa Park CA, Irvine CA, Costa Mesa CA, and Lake Forest CA.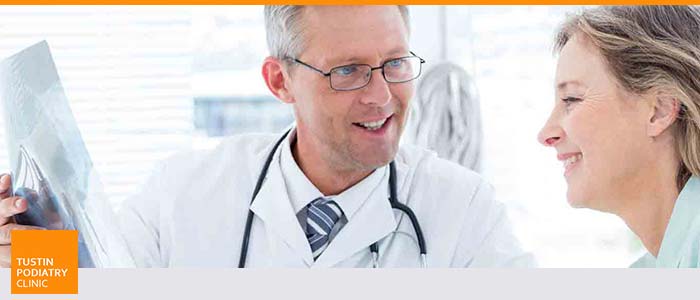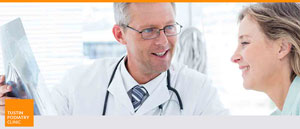 What is an amnion Injection?
An amnion injection uses various growth factors, cytokines, which are naturally occurring anti-inflammatory agents, and hyaluronic acid to produce a protective healing environment that reduces inflammation, lubricates joints and cartilage, and stimulates tissue growth. Growth factors help with various illnesses and injuries by stimulating cell proliferation and wound healing. With the help of such growth factors, amnion injections have proven to reduce inflammation, improve pain, restore range of motion, and regulate the formation of scar tissue.
What are the benefits of amnion Injections?
Whether you are dealing with an inflammatory condition, have excess scar tissue, or have experienced microtears in soft tissue, there are numerous benefits to amnion injections! Amnion injections are a great alternative to corticosteroid injections or surgery and can prove to be beneficial for patients who have not found success with conservative treatment options, such as physical therapy, anti-inflammatory medication, or orthotics.
If you would like to learn more about the benefits of amnion injections for foot and ankle inflammation and associated pain, please feel free to contact us at Tustin Podiatry Clinic by calling us or scheduling a consultation with one of our board-certified podiatrists!
What are the side effects of amnion Injections?
Adverse side effects are very rare with amnion injections, as thousands upon thousands of patients have received the injections without experiencing adverse effects. Moreover, our board-certified podiatrists will schedule an initial consultation with you before the amnion injection appointment to ensure that you can safely receive the injections. During this consultation, our podiatrists will ask you questions regarding your medical history, any medications you are taking, and any allergies or underlying conditions you currently have. They will also inform you of any potential side effects that could occur, as well as the likelihood of them occurring.
Is an amnion Injections the treatment for me?
If you are dealing with pain and inflammation from conditions such as Achilles tendonitis, plantar fasciitis, joint tendonitis, or from ligament damage for which conservative treatment options have proven ineffective, an amnion injection could be the right treatment for you! Amnion injections are also a non-steroidal injection. As a result, they could be an excellent option for you if you prefer to avoid or are unable to receive steroid injections. If you are interested in receiving amnion injections, our expert podiatrists will first have an initial consultation with you to discuss the benefits and potential risks of the treatment, as well as an evaluation of your overall health and medical history to determine whether amnion injections are right for you.
If you are interested in learning more about amnion injections or would like to schedule an appointment with us at Tustin Podiatry Clinic, we would love to hear from you! Please do not hesitate to schedule an appointment through our website or call us at (714) 880-8054 anytime during the hours of 9:00 AM to 5:30 PM from Monday to Thursday or from 9:00 AM to 3:30 PM on Friday. Tustin Podiatry Clinic is conveniently located at 17400 Irvine Blvd, Suite H, in Tustin, California.