Meet Our Providers at Tustin Podiatry Clinic in Tustin, CA
Dr. Charles Baik Specialize in the Medical & Surgical Treatment of the Foot & Ankle. Please Call Us or Schedule an Appointment Online.
Podiatrist Charles Baik, DPM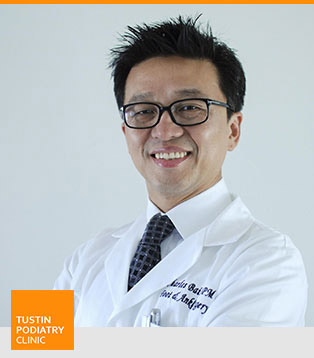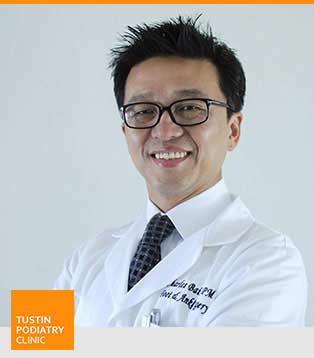 Dr. Charles Baik is a board certified podiatric surgeon. His training includes reconstructive foot and ankle surgery, sports medicine, biomechanics, trauma surgery, diabetic foot management including diabetic wound care and limb salvage. The practice he took over in 2008 had been operating for over twenty years and has served the Tustin community well. Dr. Baik hopes to continue the care of the existing patients as well as welcome any and all new patients in the nearby areas. Dr. Baik aspires to help and give back to the nearby communities with podiatric education through presentations, volunteering at charity runs/walks as well as health fairs, and involving himself with local sports teams. When Dr. Baik is not working, he enjoys spending time with his family, watching sports, and reading books.
Undergraduate School
University of California, Los Angeles
Medical School
Temple University School of Podiatric Medicine
Doctor of Podiatric Medicine
Residency
Comprehensive Foot and Ankle Surgery
Northridge Hospital Medical Center
Wound Care and Limb Salvage Training
Northridge Hospital Medical Center
Current Staff Membership
Hospital:
Western Medical Center, Santa Ana CA
Surgery Center:
La Veta Surgery Center, Orange, CA
Membership/ Affiliations
American Board of Multiple Specialties in Podiatry (ABMSP)
American Podiatric Medical Association (APMA)
California Podiatric Medical Association (CPMA)
Orange County Podiatric Medical Association (OCPMA)